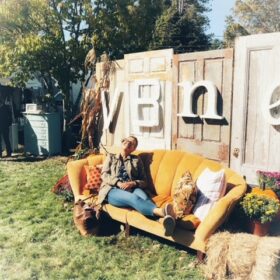 Hello and welcome to Guide to Vintage. I'm Gisela, the gal behind Guide to Vintage and a lover of all things old, recycled, re-purposed, chippy, and rusty. I am so glad you found Guide to Vintage and to share fab markets with you.
While looking for inspiration for my wedding, I found vintage markets, bazaars and fairs all over New England and I felt I simply had to share them with all of you. I started with a Facebook page which quickly grew and is getting more fans every day. Hope you will become one of them.
I launched guidetovintage.com in April 2015 and since then we have listed over 2,000 vintage events and new ones are added every day. The goal is to eventually add stores, vendors, and other things vintage as well.
Guide to Vintage is a collaboration among vintage-lovers around the world so I hope you will help by adding events and commenting on events you have visited.
I would love to hear what inspires you (comments, feedback, ideas, …) so email me at helloguidetovintage [at] gmail.com, or post on our Facebook-page.
Thanks for stopping by,
Gisela aka guidegirl
Contact me at helloguidetovintage[at]gmail.com