Check with the market/event before you go – many markets are canceled with short notice due to corona virus concerns. Unless they are virtual of course! Stay healthy and safe and wash your hands.

Junk in the Trunk Vintage Market
September 17 @ 4:00 pm

-

September 19 @ 3:00 pm

$8 – $40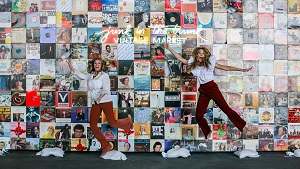 The semi-annual shopping experience that is Junk in the Trunk Vintage Market returns to WestWorld in Scottsdale September 17-19, 2021. In its 10th year of business, the Market continues to provide Valley residents with the opportunity to shop all things vintage, local and handmade. The September Market will host over 130 vintage curators and handmade artisans from across the country. With a reputation for featuring quality vendors selling one-of-a-kind items and inspiring design, Junk in the Trunk Vintage Market continues to be a popular attraction for vintage enthusiasts across the Southwest.
While shopping is the main attraction, the Market provides fun for the whole family – with games for the kids, food trucks, live music and more.
Junk in the Trunk Vintage Market will be held September 17, 18, and 19, 2021 at WestWorld, 16601 North Pima Road, in Scottsdale. Ticket prices range from $8.00 to $40.00 (see below). All tickets are available for purchase online ahead of the Market.
TICKET INFORMATION:
-VIP, Early Entry, and General Admission tickets go on sale August 1st at junkinthetrunkvintagemarket.com; tickets will also be available for purchase at the gate
-The Friday night shopping VIP event will be on Friday, September 17 from 4-9 p.m.: $40.00• Early Entry, 8-10 a.m. Saturday, September 18: $25.00
-General Admission, 10 a.m.-3 p.m. Saturday & Sunday, September 18 & 19: $8.00
-Military discount, $1.00 off, at gate only
-Wear official Junk in the Trunk Vintage Market apparel for $1.00 discount, at gate only
-Kids 12 and under are free
-Venue chargesfor parking – $10.00 per vehicle. Please plan to carpool.
Since 2011, Junk in the Trunk Vintage Market has welcomed well over 200,000 shoppers through its doors across Arizona and California. What started as a small backyard market and creative outlet for founders Holt and Arnold has supported more than 1,500 small businesses. Reaching the local community has always been at the heart of the event. The market has long partnered with local Young Life chapters to send high school and junior high kids to camp, as well as other non-profits to bring forth the greater good. For more information on Junk in the Trunk Vintage Market, a detailed list of featured vendors, and additional information, visit junkinthetrunkvintagemarket.com or follow us on these social media platforms: facebook.com/junkinthetrunkvintagemarket and @junkinthetrunkvintagemarket (Instagram) — or follow along via hashtag #junkinthetrunkvintagemarket or #partylikeajunker.